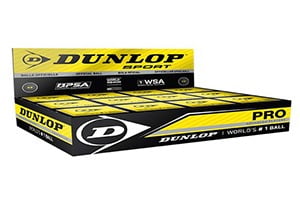 Squash racquets, footwear, accessories and squash balls from all the leading brands 
At I T Sports we stock all leading brands of squash racquets including Head, Wilson, Tecnifibre and Karakal.
These brands have always been good sellers because they have built up a great reputation over many years in the squash market. They are innovators in technology, striving to find the next big thing. 
We have a wide selection of different types of racquets, weight and balance is important, racquets with or without a throat, we can accommodate all styles of players and make sure you are getting the right racquet to improve your game.
Grips are also another essential part of squash, without the right grip your racquet will never be up to scratch, that's why we stock a huge range of grips so you can find the one that suits you best, we can even fit the grip for you if you wish.
I T Sports
Unit 5, Tower Court, Oakdale Road, Clifton Moorgate, York YO30 4XL
Tel: 01904 693 163